European Geosciences Union 
General Assembly 2018 will be held in 
Vienna | Austria | 8–13 April 2018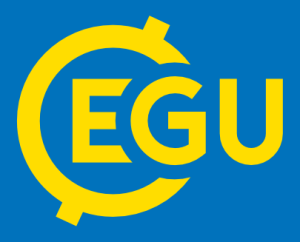 The EGU General Assembly 2018 will bring together geoscientists from all over the world to one meeting covering all disciplines of the Earth, planetary and space sciences. The EGU aims to provide a forum where scientists, especially early career researchers, can present their work and discuss their ideas with experts in all fields of geoscience.
Important dates
Abstract submission:  13 Oct 2017–10 Jan 2018, 13:00 CET
Support application: 13 Oct–01 Dec 2017
ENVRIplus / ENVRI community activities
ENVRI community booth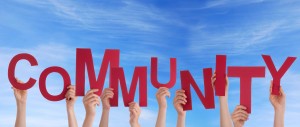 20 Environmental Research Infrastructures decided to (again) join their forces, demonstrate their collaboration, pool the resources and increase their visibility by organizing a second joint ENVRI community booth. The booth will serve as a meeting point for the community, but also place where the science community can learn more about the Environmental and Earth system Research Infrastructures. The Research Infrastructures will present themselves and their services through the talks organized around the grand challenges. The final list of grand challenges, and most importantly, the booth agenda will be available on this page closer to the EGU.
Meet us at the same exhibition location as last year (booths 2&3, right next to the entrance to EGU venue). Contact us for further questions or requests.
Make sure you follow the ENVRI booth hashtags: #ENVRIsolutions #ENVRIcomm 
ENVRI community-related sessions and Townhall meetings
ESSI2.8/GI1.6 Environmental physical and data infrastructures: practices, access and technologies – towards system level understanding (co-organized)
Convener: Ari Asmi  
Co-Conveners: Magdalena Brus , Zhiming Zhao , Markus Stocker
---
ESSI2.4 – 

Virtual Research Environments: creating online collaborative environments to support research in the Earth Sciences and beyond (co-organised with the American Geophysical Union)
Convener: Lesley Wyborn  
Co-Conveners: Ben Evans , Helen Glaves
---
Session ESSI2.9 – 

Integrating data and services in solid Earth sciences
Convener: Massimo Cocco  
Co-Conveners: Carmela Freda , Florian Haslinger , Helen Glaves
---
OS4.3 – 

Advances in water column and seafloor fixed point observatories
Convener: Mairi Best
Co-Conveners: Luisa Cristini , Eric Delory , Martin Heesemann , Richard Lampitt , Sofia Alexiou
Session details
Attendance Time: Wednesday, 26 Apr, 17:30–19:00
Hall X4
---
AS3.12 – Radiative effects and global aerosol forcing estimates of natural and anthropogenic aerosols
Conveners: Andreas Petzold , Cathrine Lund Myhre  
Co-Conveners: Lucia Mona , Michael Schulz , Elisabeth Andrews , Joshua Schwarz , Bernadett Weinzierl , Bjørn Samset , Paolo Laj
---
Town Hall Meetings
Opportunities to join international collaborative aquatic mesocosm experiments in H2020 AQUACOSM and more
Thursday, 19:00-20:00
Organizer: Jens C Nejstgaard