3rd ENVRI WEEK will be held in Prague from 14th till 18th of November, 2016
What is ENVRI week?
ENVRI week is a week dedicated to Environmental Research Infrastructures. It is organized twice a year, in November and in May. ENVRI week hosts ENVRIplus project related sessions as well as several other sessions targeting different groups of stakeholders. Next (3rd) ENVRI week will be held at Hotel International Prague, Czech republic, November 14-18, 2016.
Agenda
Agenda of the entire week together with the detailed session agendas can be found online here.
Registration
Please register to ENVRI week by filling the online form. Register by September 30 October 19 at latest.
Venue
The meeting will be organized in: Hotel International Prague
Koulova 1501/15
http://internationalprague.cz/
Accommodation
Hotel International Prague will also provide accommodation for the ENVRI week participants. We strongly encourage all the attendees to book their rooms in Hotel International, and through the hotel's booking system. ENVRIplus guarantees a certain number of hotel rooms to be reserved. To fulfill such quota, we need you to book your room through the system, using "ENVRI" as a promotional code.
You can book your room here.
Use: ENVRI as promo code
The reservation block with a special price is valid until the end of October; however, we only guarantee the availability until September 30.
Transportation
From Airport
By bus (approximately 30 minutes): Take the bus 119 from the Prague Airport to the stop "Nádraží Veleslavín". Here you change to metro line A and go to stop Dejvická (direction "Depo Hostivar"). From Dejvicka, you may walk down Jugoslávských partyzánů street or take bus 107, 116, 160 or 147 and go to the stop "Čínská ".
By Taxi (20 minutes), approx. fare: Eur 15,-. (http://www.aaataxi.cz/en/)
From central railway station
By metro – Underground C (red line) station "Hlavní Nádraží" direction "Háje", change at "Muzeum" (1 stop) into Underground A (green line) direction "Nemocnice Motol" until the stop "Dejvická". From Dejvická, you may walk down Jugoslávských partyzánů street or take bus 107, 116, 160 or 147 and go to the stop "Čínská "
By Taxi (10 minutes) approx. fare: EUR 15,–. (http://www.aaataxi.cz/en/)
Use Prague Journey Planner for more information: http://spojeni.dpp.cz/ConnForm.aspx?tt=PID&cl=E5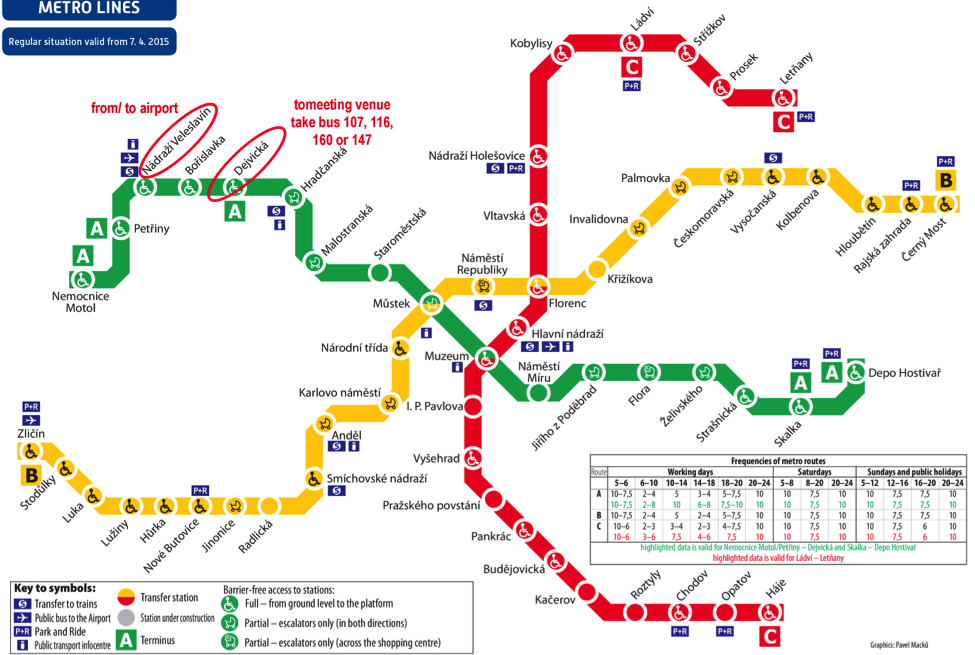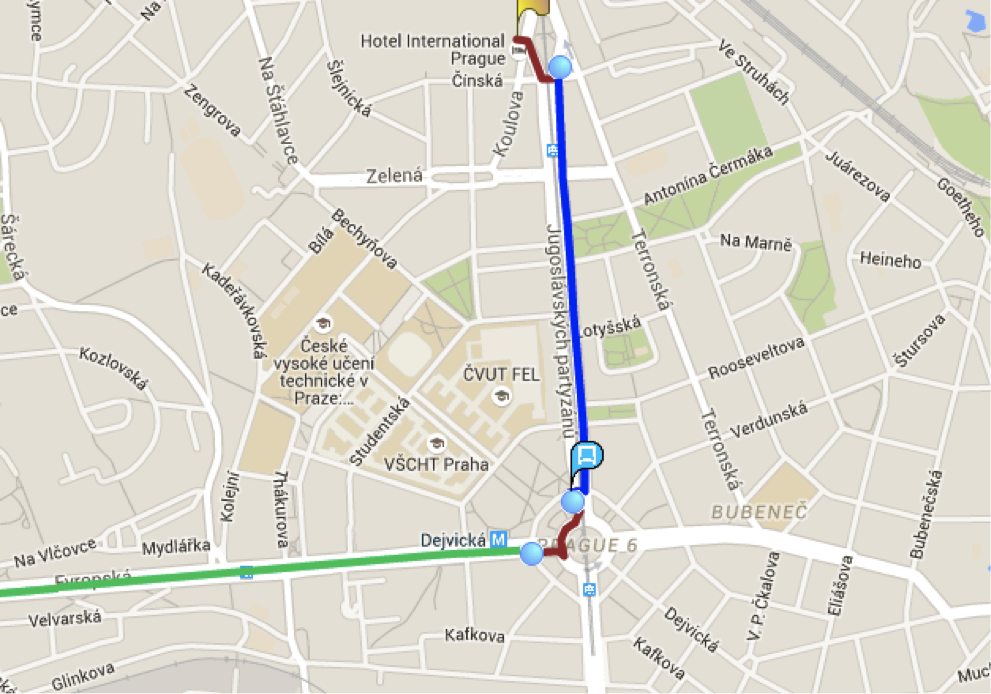 Walk 15 minutes (or take bus) from Dejvicka Metro station to Hotel International Prague