European Geosciences Union 
General Assembly 2018 will be held in 
Vienna | Austria | 8–13 April 2018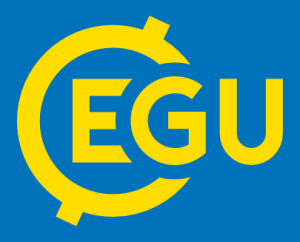 The EGU General Assembly 2018 will bring together geoscientists from all over the world to one meeting covering all disciplines of the Earth, planetary and space sciences. The EGU aims to provide a forum where scientists, especially early career researchers, can present their work and discuss their ideas with experts in all fields of geoscience.
Important dates
Abstract submission:  13 Oct 2017–10 Jan 2018, 13:00 CET
Support application: 13 Oct–01 Dec 2017
ENVRIplus / ENVRI community activities
ENVRI community booth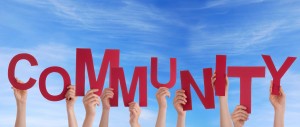 Environmental Research Infrastructures decided again to join their forces, demonstrate their collaboration, share the costs and increase their visibility by organizing a second joint ENVRI community booth. Meet us at the same exhibition location as last year (booths 2&3, right next to the entrance to EGU venue). Contact us for further questions or requests.
ENVRI community-related sessions and Townhall meetings
GI1.6/ESSI2.8 – Environmental physical and data infrastructures: practices, access, and technologies (co-organized)
Convener: Ari Asmi  Co-Convener: Magdalena Brus
---
Session BG1.26 – Examples of cooperation among environmental research 

infrastructure

s: cross-domain and cross-scale interactions oriented to enhance decision making processes.
Convener: Francisco Bonet García  | Co-Conveners: Philippe Ciais, Tina Dohna, Henry W. Loescher, Dario Papale
---
Session ESSI2.4 –

 

Virtual Research Environments: creating online collaborative environments to support research in the Earth Sciences and beyond (co-organised with the American Geophysical Union)
Convener: Lesley Wyborn  | Co-Conveners: Ben Evans, Helen Glaves 
Abstract submission
---
Session BG1.37/AS5.9/ESSI2.5 – 

Using heterogeneous environmental data for system-level science (co-organized)

 
Convener: Zhiming Zhao  | Co-Conveners: Keith Jeffery, Barbara Magagna, Markus Stocker, Paul Martin
---
Session ESSI2.9 – 

Integrating data and services in solid Earth sciences
Convener: Massimo Cocco  | Co-Conveners: Carmela Freda, Florian Haslinger
---
 Session BG2.7/SSS13.6 – 

Managing biogeochemical cycles towards sustainable development goals under the 4 per mil initiative (co-organized)
Convener: Cornelia Rumpel  | Co-Convener: Abad Chabbi
---
Session AS4.10 – 

Aircraft-based observation of the atmosphere and atmosphere-surface exchange processes
Conveners: Jean-Daniel Paris, Jean Sciare  | Co-Conveners: Andreas Petzold, Andreas Volz-Thomas
---
 Session OS2.5 – How integrated research 

infrastructure

s can support science and policy needs in coastal marine areas 
Convener: Ingrid Puillat  | Co-Conveners: Anna Rubio, Laurent Delaunay, Catherine Boccadoro, Felipe Artigas
---
Session OS4.6 – 

Advances in water column and seafloor fixed point observatories
Convener: Mairi Best  | Co-Conveners: Martin Heesemann, Luisa Cristini, Richard Lampitt, Eric Delory, Sofia Alexiou
---
BG1.16 – 

Connecting Freshwater and Marine Ecosystem-Scale Mesocosm Approaches to Ecosystem-Scale Questions

 
Convener: Jens C Nejstgaard  | Co-Conveners: Paraskevi Pitta, Ulf Riebesell, Robert Ptacnik
---
Town Hall Meetings
Opportunities to join international collaborative aquatic mesocosm experiments in H2020 AQUACOSM and more
Thursday, 19:00-20:00
Organizer: Jens C Nejstgaard